Talon FAST™ and Oracle Cloud
The strength of Oracle Cloud in every office—we make it a reality.
Oracle's solutions have been at the forefront of enterprise customers' datacenter and cloud needs for years. The benefits it provides to all forms of business have impacted organizations like never before. Now, FAST™ can multiply those benefits by helping organizations consolidate unstructured data into Oracle Cloud Infrastructure (OCI), and enable a centralized data set for users to collaborate on globally in real-time.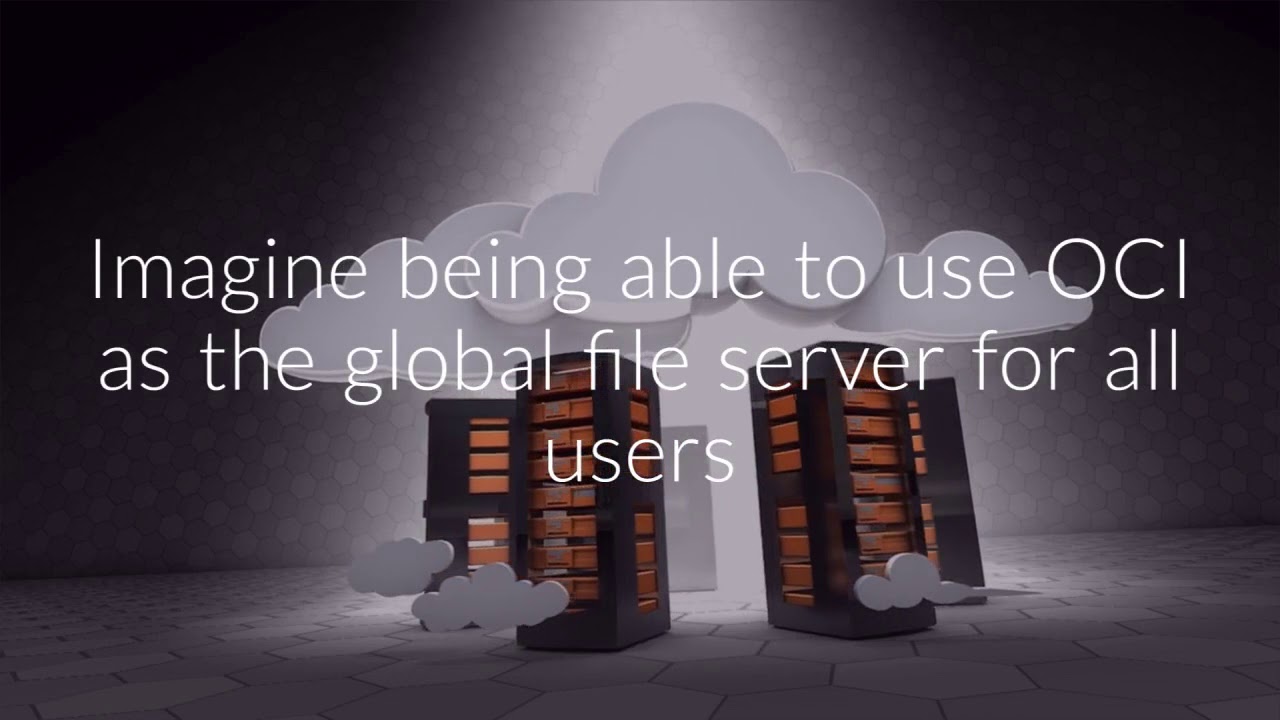 ---
What Oracle Cloud already does for you
How FAST™ extends Oracle Cloud's value
Provides resources for a cloud first strategy by seamlessly integrating your cloud platform and applications
Utilizes the flexibility of the cloud infrastructure and Oracle Block Volumes (OBV) to consolidated distributed storage into a single data set while providing optimal performance for users accessing the data globally
Ensures 24/7 data access and infinite scalability without investment in new hardware, using your existing storage and infrastructure solutions that is part of a fully integrated stack and scales for the enterprise
Simplifies data management through centralized storage with an authoritative data set while keeping distributed locations connected in real-time
Cuts local data center and infrastructure costs while providing scalable storage for data and applications using Oracle Cloud Infrastructure
Eliminates local backups and consolidates branch infrastructure by storing only current, relevant data at brach locations through the intelligent file caching system
How They Work Together
Talon FAST™ and Oracle Cloud Infrastructure (OCI) seamlessly deliver a centralized data set, which is enabled for global file access, sharing and real-time collaboration. The main repository for the unstructured data is a share (or number of shares) configured on the OCVM virtual machine instance in the Oracle Cloud, with the storage provided by attached Oracle Block Volume (OBV) resource. With this central repository, all locations of the enterprise, regardless of their locations in the world, can use this 'central file server instance' as if they were local.
Oracle Cloud Storage
---
OBV storage is a storage service attached to OCVM compute instances offering the ability to create one or more file shares for the Talon Core instance, supporting the standard Server Message Block (SMB) Protocol. Both SMB 2.1 and SMB 3.0 are supported. Further, applications running in other OCI virtual machines or cloud services can mount the file share in the cloud, just as a desktop application mounts a typical SMB share. The OCVM file server instance can be either a Microsoft Windows Server Scale-out File Server or Linux File Server running Samba.
FAST™ Fabric Edge Instance
Each remote office will run a virtual appliance (VM instance) of Talon FAST™ configured as an edge instance. The edge VMs provide critical performance-enhancing functions such as file caching, file-level differencing, and local service to users. These edge VMs can run on any available Windows Server 2012 R2 or 2016 environment in the remote location, and will be configured with a local cache partition, which will use algorithms to retain the most often used data for that location to ensure local-like performance for common tasks.
Learn More
Talon FAST™ can cut your storage costs by as much as 70%. Control your data with a world class user experience and file management system. Learn how Oracle Cloud Infrastructure (OCI) and Talon FAST™ can help you use your existing data management tools to provide superior service across your company.
Download Reference Architecture »