How Hyperconverged Infrastructure Simplifies Storage Management
by Andrew Mullen on May 30, 2017
There's a lot going on in today's corporate data centers. With new business opportunities appearing – and sometimes disappearing – at dizzying speeds, the range of business-critical analytical and customer-facing applications data centers must support, as well as the amounts of information they have to handle, are increasing rapidly. Many enterprises are finding that the IT infrastructure that served them so well in the past is now struggling to keep up.
One issue that's become especially pressing for CIOs and administrators is how they can effectively manage a far-flung corporate IT infrastructure that may include a wide range of compute, storage, and network resources existing in any number of geographical locations. This is an issue that both large enterprises and SMBs (small and medium-sized businesses) are facing more and more in today's planet-wide marketplace.
The Data Center Management Challenge
Traditional data centers are usually characterized by a high degree of management complexity. Each element of the infrastructure, such as servers, storage arrays, and networks, has its own unique hardware, software, and configuration requirements. Common data center operations such as configuring, monitoring, replacing, or upgrading server and storage hardware, must be carried out by IT staff members for each individual device. Such activities are inordinately complex and time-consuming, and require a high level of technical expertise.
The difficulty is especially acute in the area of storage management. Important segments of the information a corporation needs for its daily operations are often isolated in different business units or scattered among remote or branch office (ROBO) locations. Because of the inherent limitations of traditional storage, collecting such data and making it available in a timely fashion to users and decision makers throughout the organization can be a daunting challenge.
Recognizing that the traditional data center model is no longer adequate to the needs of modern enterprises, CIOs and IT professionals are turning more and more to a relatively new paradigm – hyperconverged infrastrucure, or HCI.
How HCI Simplifies Storage Management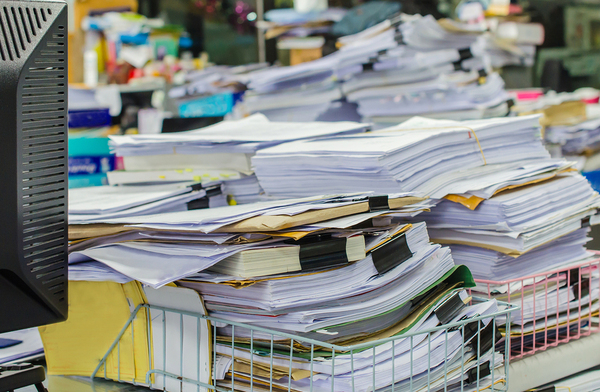 The key attribute of HCI is that it allows administration of a corporation's entire IT infrastructure to be centralized under software control. Compute, storage, and networking resources are integrated in a single unified appliance, each element of which, as well as the unit as a whole, is managed through software. HCI appliances are deployed as nodes in a cluster.
Neither users nor administrators need concern themselves with the characteristics and configuration requirements of individual resources. The HCI software is aware of those details and, based on policy directives, can optimize the use of each component in real time and transparently to users. Thus, in a state-of-the-art HCI implementation, once IT administrators define the policies by which the software is to be guided, the amount of human intervention required to keep the system running efficiently is minimized.
HCI is Especially Valuable for ROBO Operations
One of the most important attributes of HCI is that it enables and encourages the consolidation of corporate data in a central repository. This is particularly important for enterprises that have several remote or branch office sites, each of which makes use both of corporate data and information generated locally. With various remote locations storing and managing their own data on site, and implementing their own individualized practices for data retention and security, the challenge of effectively managing the corporation's IT infrastructure as a unified whole becomes very difficult.
A great advantage of the HCI model is that it is designed to incorporate industry standard x86-compatible servers and storage devices. In each HCI node both the compute engine and storage controller run on the same x86 server platform. This means that from the software perspective, all nodes of an HCI cluster, no matter where those nodes may be located geographically, have a common configuration.
This uniformity of implementation greatly reduces the complexity of the task of coordinating and managing the company's overall IT infrastructure. Common data center duties, such as detecting and replacing failing devices, and provisioning additional capacity as needed, can be carried out automatically by the HCI software, relieving IT staff members from the necessity of spending time and attention on such activities.
Data Backup and Disaster Recovery Processes are Simplified
HCI allows the imposition of a unified backup/disaster recovery regime across the entire infrastructure. Software policies can be uniformly applied to every storage subsystem, no matter its type or location. This overcomes the complexity injected when different locations each follow their own backup and disaster recovery (DR) practices.
In a first-class HCI implementation, remote users work with cached copies of files that are permanently stored only in the central repository. The Talon FAST™ HCI software, for example, automatically reflects changes (and only changes) made in remote locations back to the central authorized copy. As a result, backup and DR, including enterprise-level features such as remote replication, deduplication, compression, and snapshots, need be implemented only at the central data repository. Because the staff expertise required for the installation and ongoing support of a top-flight backup and DR solution can be centralized in the main office, ROBO locations need not devote any of their own staff to such activities.
HCI Makes Storage Management a Much Easier Task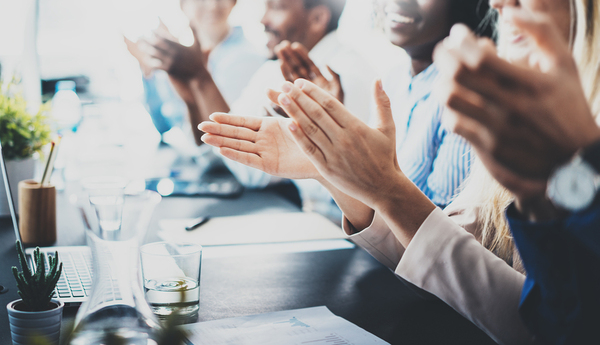 More and more IT administrators are finding that HCI is making their jobs a lot easier. For example, while noting that HCI involves trade-offs that potential adopters should be aware of, Neil Bright, Chief High Performance Computing Architect at Georgia Tech, believes the arguments for this rising technology are compelling. "The core value proposition of HCI is that it simplifies management," he says. "HCI reduces or eliminates the need for teams of IT specialists, each focused on storage, compute, networking and associated technologies."
If you'd like to explore how HCI can simplify storage management in your organization, please watch the Talon FAST™ video.