Score Gold-Medal-Worthy Collaboration with Enterprise File Sharing
by Jaap van Duijvenbode on September 13, 2016
If you're like most people, you at least caught a little bit of the Rio Olympics. Athletes from around the world came together to compete for the ultimate prize -- a gold medal. Gold medals have long been a representation of the best of the best. Does your current means for sharing files across the enterprise make for a podium performance, or is your solution insecure, insufficient, and under-utilized?
Gold medal worthy collaboration begins with understanding what tools are best suited for the job, what tools are available, and how to get the most out of those tools. Let's take a look at what isn't working, why it isn't working, and how to score the enterprise file sharing solution that actually works for your business.
The Most Common Challenges with Today's Collaborative Efforts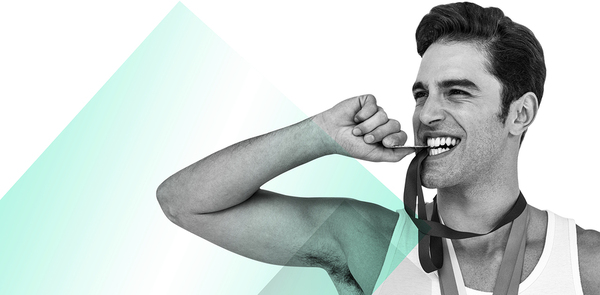 If they were handing out awards for viable enterprise file sharing tools today, would your solution boast a podium finish? Or would it be relegated to those who go home without a medal to boast about? Unless it's as convenient and powerful as less secure methods, your solution won't convince your employees to buy into using it.
When it comes to collaboration, the most popular choices for staying in touch and getting work done are the meeting, email, phone calls or in-person collaboration, and social media. Yet each method has shortcomings that make the choices inadequate for truly powerful, productive collaboration. Let's take a look:
Meetings -- Meetings have become synonymous with wasting time. Some companies are so entrenched in the culture of meetings that they hold meetings just to decide how, when, and where to hold meetings! Meetings are rarely productive and often expensive (those order-in lunches and gourmet coffees add up on the old expense sheet).
Email -- Email has become the go-to collaboration tool, even for all its shortcomings. First, it isn't secure. Emails can very easily be intercepted or accidentally sent to the wrong recipient. Emails are also time-wasters. Once sent to multiple recipients, the rest of the day is spent weeding through all the Reply-All messages that merely say, "okay" or something equally unhelpful. Also, once a document is distributed via email and everyone begins working on it at their own leisure, it is impossible to determine which version is latest or most accurate.
Phone/In Person -- The problem with in-person and phone collaboration is that these conversations are impossible to track. There is no trace of the history of how work progressed through various stages and no way to hold those responsible accountable for their portion, because there isn't a clear and easy-to-follow "paper trail".
Social Media -- Though convenient, social networks are not secure and are not always reliable as enterprise file sharing solutions. It's too easy for a glitch in the social network's program to fail to notify a recipient of a message. As with email, it's easier to hack social network accounts than most people want to believe, and it's easier than you might think to send a message to the wrong person accidentally.
The Most Significant Shortfalls of Today's Collaborative Tools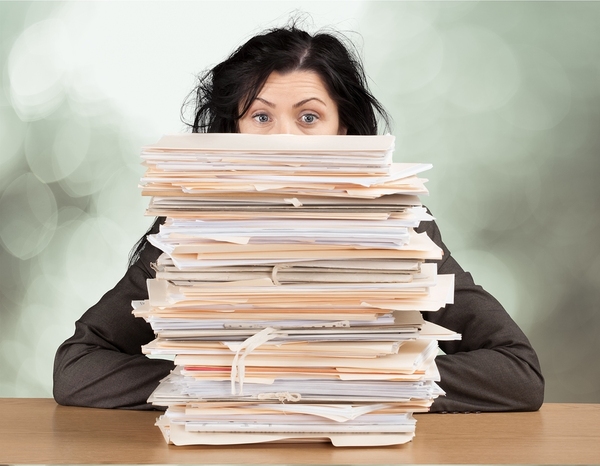 If your files are larger than the average text document or spreadsheet, you need an enterprise file sharing solution that can accommodate multiple workers collaborating on huge files. Many of the tools available are not scalable enough to accommodate massive file sizes as are typically seen when working with CAD or BIM.
There are lots of enterprise file sharing solutions out there, but most fall short for the same reasons the other alternatives don't work well. These tools are often either insecure, unreliable, or too difficult to use. Unless the tool is as easy to use as the alternatives, workers simply won't buy into the system. In order for the employees to choose to use your file sharing solution, it has to be:
• Secure (IT needs to know how security will be assured by the vendor)
• Convenient (if it's harder to access and use than email or social media, workers will simply continue to use what they've been using)
• Flexible (employees need to be able to share any kind of file they need to work with, including standard and atypical file formats)
• Scalable (employees need to be able to share large sizes of files, such as massive BIM drawings or CAD renderings)
• Traceable (managers and executives need to be able to tell how the work progressed, who was responsible for what, and how each person met expectations)
• Mobile (employees need to be able to use the same enterprise file sharing tool whether they're at their desk in headquarters, working in a branch office around the world, traveling for business, working from home, or working as a contractor or freelancer. Plus, employees need to be able to use any of their devices to access the work, including smartphone, tablet, laptop, desktop, etc.)
The Best Way to Overcome the Pitfalls for Successful Enterprise File Sharing
Where most enterprise file sharing tools fall short, Talon FAST™ excels. This solution is founded on a consolidated pool of data, either onsite or in the cloud. From there, users are enabled via any device. IT or management can establish what users have access to which information, and can set the strength of passwords relative to the sensitivity of the data. This solution is as convenient (in most cases, more convenient) than using email or text messaging, it's flexible enough to handle any type of files (multi media, video, audio, text documents, spreadsheets, drawings, etc.), and scalable enough to allow employees to use it for any size file. Perhaps best of all, it's secure and affordable. It keeps data conveniently in the hands of legitimate users, while keeping the bad guys out.
Talon FAST™ works on whatever storage architecture your business utilizes, including Microsoft Azure, an on-premises data warehouse, or a hybrid environment. Watch the Talon FAST™ video to learn more about how it works as a top-tier, enterprise-class file sharing solution.