Selling Software-Defined Storage To Management
by Jaap van Duijvenbode on August 2, 2017
Software-defined storage (SDS) is a relatively new technology that is steadily gathering momentum in corporate data centers. Because the intelligence of a company's storage infrastructure is lifted out of hardware and into software, SDS offers levels of flexibility, agility, and cost effectiveness that are difficult, if not impossible, to attain with traditional storage architectures such as SAN or NAS.
But not everyone has yet gotten on board. SDS represents a radical departure from the traditional approach to storage, and many corporate managers are not yet familiar with the benefits to be gained from adopting this new technology.
In this article we'll take a look at some of the SDS advantages that may help persuade your management team that now's the time to start shifting your IT infrastructure toward the software-defined model. Those benefits fall into three main categories: operational, financial, and organizational.
Operational Benefits
SDS can provide some substantial benefits in terms of the nuts and bolts of a company's daily IT operations. Many of these are a direct result of the power of the software-defined paradigm. With SDS, administrators can control every aspect of a company's worldwide storage system through a centralized "single pane of glass" software portal. Here are some specific operational benefits:
Centralized and simplified storage management

SDS allows the functionality of a company's storage system to be defined and implemented in software through policy directives prescribed by IT administrators. The result is a vast simplification of the storage management task. No longer must each hardware device be individually configured and optimized according to the feature set built in by the manufacturer. Instead, because SDS software controls the system at a granular level, storage arrays and other devices can, in effect, be given capabilities they were never designed to have.

For example, sophisticated storage functions such as mirroring of data, remote replication, and snapshotting, can be implemented through software from a central location and applied across a company's entire system. High-level features such as state-of-the-art data protection, backup/restore, and disaster recovery regimes can be similarly instituted in software, even when individual hardware devices in the system were not designed with such capabilities in mind.

Reduced staffing requirements

With the necessity of continually configuring and tuning hardware devices to accommodate changes to the environment or in required functionality removed, the number of staff members devoted to supporting the organization's storage infrastructure can be reduced substantially. Perhaps as important, with the relevant skill sets shifting from hardware to software, the necessity of staff members having a high degree of device-specific expertise is significantly reduced, if not eliminated altogether.

Increased flexibility and agility

Adapting or repurposing IT functionality is far easier when done through software than if it must be accomplished by upgrading or reconfiguring hardware. The ability of SDS to quickly redefine the capabilities and features of a system through software alone provides IT administrators with unparalleled levels of flexibility and agility to rapidly adjust to changes in a company's business or technological environment.

Automatic storage provisioning and practically unlimited scalability

SDS is the foundation upon which cloud-based storage-as-a-service (STaaS) solutions are built. With the STaaS model, new storage capacity can be automatically provisioned as needed, transparently and non-disruptively. Where traditional SAN and NAS implementations require expensive and time-consuming hardware upgrades, a good STaaS provider will be able to immediately bring additional capacity online through software as conditions warrant.
Financial Benefits
Use of SDS can substantially reduce the total cost of ownership for a company's storage infrastructure. In fact, the Gartner research firm reports that "SDS solutions can reduce TCO by 50% or more without sacrificing performance, data services software robustness or availability service-level objectives."
One way SDS accomplishes such cost reductions is by allowing the use of inexpensive COTS (commercial off the shelf) x86 servers and commodity disk drives rather than the costly and proprietary storage appliances normally employed in traditional SAN or NAS implementations. The result is much lower up front capital costs for storage hardware. In addition, because of the relatively high failure rates expected with COTS devices, SDS systems are designed to transparently swap storage devices in and out without disrupting operations. That means that, if desired, legacy devices can be allowed to continue in use until they actually fail, reducing the rate at which new hardware must be purchased.
Organizational Benefits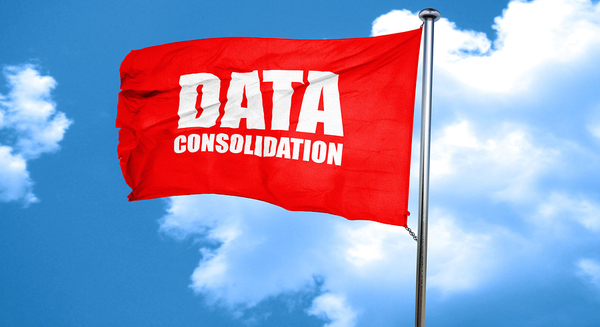 One of the greatest challenges facing many enterprises today is ensuring the consistency and usability of data that may be generated, stored, and updated in remote or branch office (ROBO) sites throughout the world. As a company grows and ROBO locations multiply, it's not unusual for each site to essentially set up its own mini IT organization (which may consist of just one person) in order to meet its own specific needs. The result is the growth of isolated silos of vital corporate information housed in remote sites. Making such data accessible across the organization is a major challenge for growing companies.
SDS helps meet that challenge by facilitating the consolidation of data generated or modified at ROBOs into a single, authoritative, centralized instance that can be accessed in all locations as if it were local.
For example, Talon FAST™, the next generation SDS solution offered by Talon Storage, applies sophisticated software functionality to ensure that changes to ROBO data are quickly and reliably reflected in the centralized instance. Talon FAST™ uses intelligent file caching to allow local users to interact with files as if they were on site. By the use of delta differencing techniques, only changes to the cached files are transmitted back to the central repository, allowing it to be kept up-to-date in near real time. Global file locking is used to ensure that simultaneous changes to the same file are prevented, thus ensuring data consistency for all users.
The SDS Story Is Compelling
The advantages of SDS over traditional storage solutions are simply too great to ignore. And that's a story corporate managers need to hear about. If you'd like to know more about how you can make the benefits of SDS more apparent to your company's management team, please watch this brief Talon FAST™ video.