Solving Distributed Computing Data Consistency and Performance Issues in Microsoft Azure
by Andrew Mullen on September 28, 2017
When your data is housed in dozens of locations around the world, yet must be available to the organization at large, you're likely to have some problems with performance and data consistency.
That was the case with BorgWarner, a global leader in propulsion systems for combustion, hybrid, and electric vehicles. It provides drivetrain systems to the three major U.S. automakers, as well as to OEM customers throughout North America, Europe, and Asia. With 60 manufacturing facilities in 18 countries, the company generates vital user data in locations around the world.
The Challenge of Sharing Information Worldwide in Real Time While Maintaining Data Integrity
BorgWarner's worldwide reach was the source of some significant data sharing problems that were negatively impacting corporate workflows. Because its data was dispersed among many geographically distant locations, the attempts of users at these various sites to collaborate with one another were beset by difficult performance and data consistency issues.
The necessity of transmitting large files to remote locations resulted in latency problems that had a significant impact on the system's responsiveness to users. And because file locks were not being effectively applied throughout the system, simultaneous but inconsistent changes to the same files by geographically separated users could not be prevented. The result was that users attempting to collaborate using the same sets of data could actually be working on different versions without being aware of it, introducing difficult to resolve inconsistencies into the workflow.
BorgWarner's Problems Were Not Unusual
What BorgWarner was experiencing were problems that are common among worldwide enterprises with a network of remote and branch office (ROBO) sites. The first of these is the isolation of important corporate data in individual remote locations. With each ROBO generating and storing its own set of information, the speed with which large files could be transmitted across a WAN or the internet to other remote sites in order to make them available to the corporation as a whole was severely restricted by network bandwidth limitations. The result was a degradation in system performance that was unacceptable to users.
In addition, the lack of an effective global file locking mechanism meant that there was no way to ensure the integrity of data when users at different sites each made simultaneous but incompatible changes to their local copies of the same file.
BorgWarner attempted to address these issues using Document Management System (DMS) products such as SAP PLM and Easy DMS, but found them inadequate to its needs.
BorgWarner Calls on Talon Storage for Solutions
As long as data is stored at the edge (that is, in the ROBO locations where it is generated), performance and consistency problems can be intractable. Realizing that it needed a new approach to the issues it faced, BorgWarner turned to Talon Storage for answers. Because BorgWarner uses the Microsoft Azure cloud platform, Talon, as a certified Microsoft ISV partner, was well positioned to provide a solution that would integrate well into the company's existing Microsoft ecosystem.
Talon used its sophisticated software-defined storage (SDS) offering, Talon FAST™, to consolidate all of BorgWarner's data into a single, centralized instance in StorSimple, the Azure back end storage solution. That way, instead of remote users interacting with information that was locally stored, and not available in real time to users in other locations, all users could access the common, authoritative central dataset. What makes such consolidation workable is several advanced features embedded in Talon FAST™.
The first of these is Intelligent File Caching. Rather than transmitting entire datasets back and forth between remote sites and the centralized StorSimple instance of the data, Talon FAST™ provides a local cache for only the portions of the data that are currently being used in a particular ROBO location. With the use of delta differencing technology, only the portions of the data that are changed at the remote site are sent back to StorSimple, thus significantly reducing the amount of bandwidth required, and providing a substantial boost to the upload/download performance of the system. The effect is that remote users interact in real time with the files they use, exactly as if those files were resident on site.
The second critical technology employed in Talon FAST™ is global file locking. Once changes are initiated on any cached instance of a particular file, all other instances of that file are locked against being edited until the change is completed and propagated throughout the system. As a result, files are always protected against conflicting simultaneous changes, and data consistency is maintained.
Other important features of the Talon FAST™ solution include its data deduplication, compression, and streaming capabilities. These facilitate moving all backup/restore and disaster recovery functions out of the ROBO sites and into the centralized location through automatic and transparent data replication and snapshotting. And because Talon FAST™ is closely integrated with Active Directory, BorgWarner's existing security regime carries over seamlessly to the new setup.
Talon FAST™ Meets the Challenge of Global File Sharing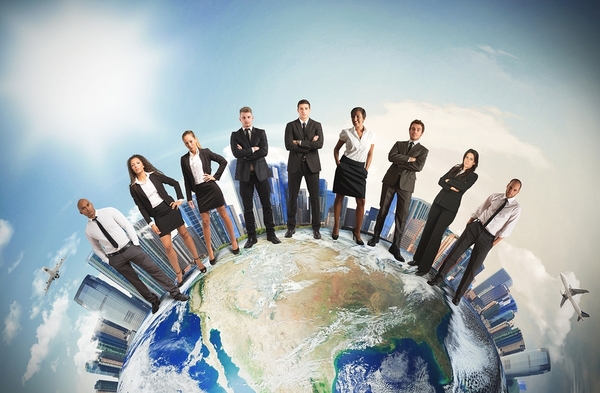 The result of BorgWarner adopting the Talon FAST™ solution has been a great improvement in its global operations. Collaboration between work teams at the company's various worldwide locations has been substantially improved. Project team workflows are more efficient, and the user experience is much more satisfactory. And because ROBO locations no longer have the burden of storing and backing up their data locally, both storage management complexity and overall storage costs have been reduced.
If you'd like to know more about how Talon FAST™ can help your company meet its own data consistency and performance challenges, please watch this brief Talon FAST video.