Upgrade Your Data Center Or Move To Software-Defined Storage?
by Jaap van Duijvenbode on July 28, 2017
Enterprises today are adopting software-defined storage (SDS) in ever increasing numbers. According to a recent survey of storage administrators, about 68 percent of the companies represented are already committed to SDS as their main storage strategy, and that number continues to grow.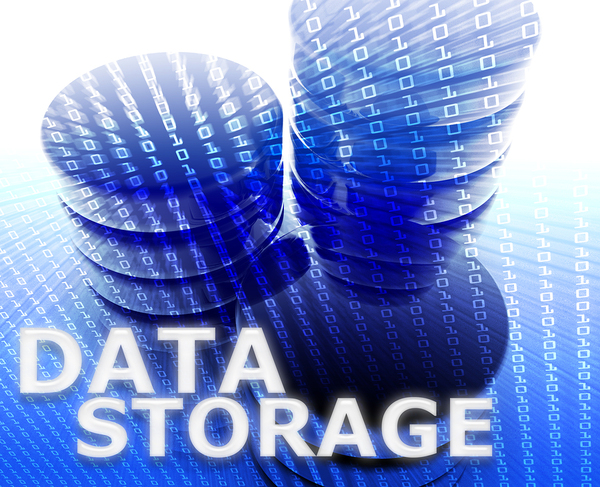 But there still remain companies that have yet to take the SDS plunge. Many of these find themselves faced with the question of whether to stick with their current on-premises data centers, upgrading them as necessary, or to begin shifting their workloads toward an SDS solution.
In this article we'll take a look at some of the questions IT administrators should ask as they consider whether to continue upgrading their current data centers, or if they should lead their companies to adopt a new, SDS-based strategy.
What is SDS?
Software-defined storage is a relatively new model in which all the intelligence of the storage system is lifted out of hardware and into software. Users never need deal with the complexities of individual storage devices. Instead, the entire storage infrastructure can be managed through a unified "single pane of glass" interface that looks the same to users no matter what storage devices are used, or where in the world they may be located.
This approach provides a number of important advantages, including increased flexibility and agility, potentially limitless scalability, and increased IT cost-effectiveness.
An example of the way in which this new model can yield substantial cost benefits is the fact that SDS is designed to be used with inexpensive COTS (commercial off-the-shelf) x86 servers and commodity disk drives in place of the high-priced, dedicated, proprietary storage appliances that have historically been used in traditional data centers.
Questions To Help You Choose Between Adopting SDS or Upgrading Your Current DataCenter
Here are seven questions you need to answer for yourself in deciding whether a strategy of continuing to upgrade your current data center is a viable option, or if it makes more sense for your company to start the process of moving toward an SDS future.
1. Do you really need a data center?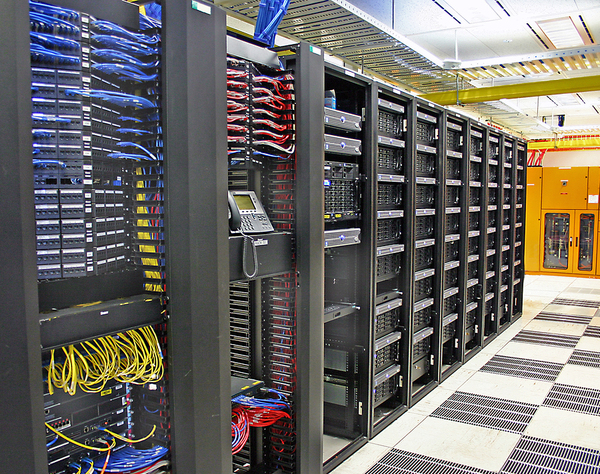 Because SDS can manage all of a company's data storage, whether on-site or in the cloud, in exactly the same way, it's no longer a necessity that physical storage devices be installed in the organization's data center. With the rise of the as-a-service model of cloud computing (software-as-a-service, storage-as-a-service, etc.), companies can opt to acquire the actual services they need without the necessity of owning and operating the hardware that provides those services.
When companies decide that they still need to maintain their own on-site data centers, it's usually because they have concerns in the areas of data security, regulatory compliance, or I/O performance. Each of these has in the past posed significant challenges for the cloud computing model, but with the maturing of cloud technology, all have become much less of an issue today.
2. Do you have the budget to upgrade?
Upgrading an on-premises data center can't be done on the cheap. Acquiring new hardware requires capital expenditures that must be predicted and budgeted for months or years in advance. On the other hand, by combining SDS with a storage-as-a-service (STaaS) solution, storage services can be acquired on a pay-as-you-go basis. Customers only pay for the amount of storage and compute resources they actually use.
In today's environment of rapid increases in the amount of data companies generate and use, and therefore in the amount of storage they require, a strategy of continually purchasing new hardware to meet soaring capacity demands is becoming less and less viable.
3. Do you have the infrastructure to upgrade?
Upgrading a data center is not just a matter of rolling in some new servers, storage arrays, and networking components. All those additional devices require space, cooling, and electrical power. By one estimate, cooling alone accounts for up to 40 percent of data center power use. And modern devices typically require more cooling than the legacy hardware they replace.
The issue is not just whether you have the infrastructure resources you need in order to upgrade your data center today, but whether those resources will remain adequate as capacity demands continue to grow exponentially.
4. Do you have the staff to upgrade?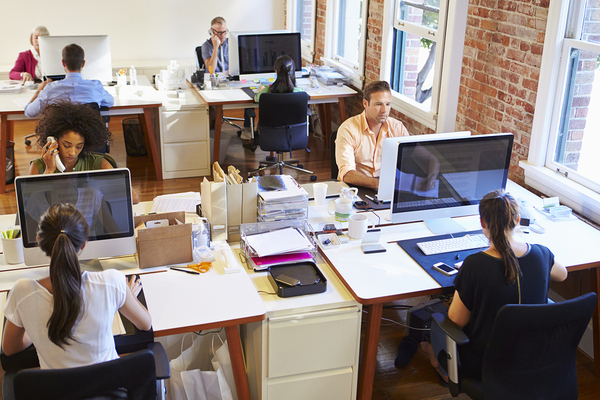 Traditional corporate data centers normally require a number of highly skilled staff members to support them. Specialists with server expertise, storage expertise, and networking expertise are all needed. Moreover, because of the depth of knowledge required for each of these functions, it's difficult to find individuals who are competent in multiple areas. As your data center continues to grow, will the size of your technical staff be able to keep pace?
On the other hand, in a software-defined environment, it's no longer necessary for on-site staff to have in-depth knowledge concerning specific hardware devices. Instead, generalist administrators can manage an entire IT infrastructure by specifying policy directives at the software level.
5. Do you have the time to upgrade?
It's normal practice in traditional data centers that significant upgrades require scheduled downtime. And, of course, that's in addition to the unexpected downtime that occurs when hardware fails.
SDS is designed for transparent addition or replacement of hardware components. In part that's a result of what could seem to be a weakness – the commodity disk drives and COTS servers that SDS is intended to use fail at a higher rate than the more expensive dedicated devices historically used in traditional data centers. But SDS takes that higher rate of failure into account by the use of capabilities such as automatic mirroring, remote replication, and snapshotting. With that functionality, an SDS implementation can be programmed to instantaneously and transparently fail over to replacement compute and storage resources in real time with no disruptions to ongoing operations.
6. Do you have the data security strategies to upgrade?**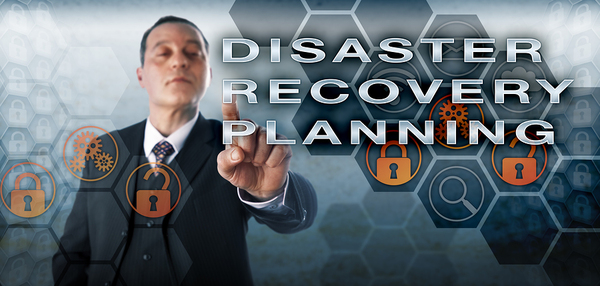 **A great strength of the SDS model is that it allows first-class backup/restore and disaster recovery procedures to be applied throughout a company's IT infrastructure from a centralized location through software.
In a traditional data center, on the other hand, each new server or storage array must be individually provided with adequate backup, restore, and data protection functionality. The difficulty of doing that with each added piece of equipment, while maintaining a coherent strategy that encompasses the entire system, has often caused companies to settle for disaster recovery and business continuity implementations that provide little protection when unexpected disruptions occur.
7. Do you have the stability to upgrade?
Is your company's business pretty stable, with changes occurring at a relatively slow rate that doesn't unduly stress your data center's ability to keep pace? Or, as with probably the majority of enterprises today, are both the business and technological environments the company faces constantly evolving, often in unexpected ways? If staying at the forefront of your industry requires that your IT infrastructure constantly provides new or altered services as business conditions change, SDS may be not just a viable option, but an imperative.
The key is the ability of SDS to handle the entire IT infrastructure as a single entity centrally managed by software. Substantial changes in functionality can be implemented by programming, often with no need to make any changes at the device level.
If the ability to be instantly responsive to changing business conditions is a requirement for your company to maintain or advance its competitive position, a strategy of continual data center upgrades will almost certainly not succeed. In contrast, that kind of flexibility and agility is what SDS was expressly designed to provide.
Is It Time for Your Company to Begin the Move Toward SDS?
More and more IT professionals who consider the kinds of questions we've outlined here are reaching the conclusion that a strategy of continuing to upgrade their present data center will sooner rather than later reach a point of diminishing returns. If you've reached that conclusion as well, now is the time to start seriously considering how SDS can work for your company.
Talon is a leader in next generation software-defined solutions. Learn how to get started with Talon today.