Why It's Time To Consider SDS
by Michael Fiorenza on February 6, 2017
Data centers today are more and more stressed by the exponentially rising amount of data they're required to handle and store. Yet IT budgets are not keeping pace. In fact, a 2016 report by 451 Research reveals that IT budgets are actually falling, even though the capacity and performance demands on storage infrastructure continue to grow rapidly.
Realizing that traditional storage approaches are simply not sustainable, many IT managers have begun to look to software defined storage (SDS) as a potential solution. A TechBeacon article reports that according to a survey conducted by ESG, about 94 percent of organizations are now strongly considering SDS as the basis of their long-term storage strategy.
What is it about the software defined storage concept that's causing storage professionals to view it as a promising alternative to the way storage has historically been implemented?
The Traditional Storage Disadvantage
One of the reasons the traditional storage model is beginning to break down is that the practice of extending capacity simply by adding new hardware has become cost-prohibitive.
Data center storage has historically been based on expensive dedicated storage units that are specially designed as high performance storage arrays. These devices, and the storage management protocols that support them, are based on each manufacturer's proprietary designs. Expanding capacity to accommodate growing demands for storage essentially means buying more and more arrays from the same vendor. When storage products are packaged as a single impenetrable hardware/software unit, it's very difficult for data centers to mix and match products from different vendors to meet their needs.
To make things worse, traditional SAN and NAS devices are limited in their ability to efficiently scale up in capacity. Plus, they provide no inherent way to segregate different workloads. The result is that storage administrators have had to purchase multiple arrays in order to physically separate independent workloads. In today's environment, the costs of this approach, in both capital expenditures and ongoing operational expenses, are no longer sustainable.
That fact has led many IT managers to consider SDS to help them hold down costs while at the same time gaining more flexibility and agility.
The SDS Cost Advantage
The distinguishing feature of SDS is that it lifts the intelligence of a storage system out of hardware and into software. This software layer can control a heterogeneous mix of storage devices while presenting users with a single, unified control interface. Because SDS is hardware-agnostic, and doesn't depend on the storage device having sophisticated functionality built into it, data centers are no longer locked into any particular vendor's expensive proprietary products. Instead, SDS can, in effect, turn generic x86 servers and inexpensive commodity disk drives into high performance storage arrays.
The ability of SDS to employ COTS hardware and yet achieve high levels of storage performance lowers equipment acquisition costs significantly. Not only are capital expenditures reduced by a significant amount, but because the x86 architecture is so well established and widely understood, operating, maintenance and support costs go down as well.
The SDS Flexibility Advantage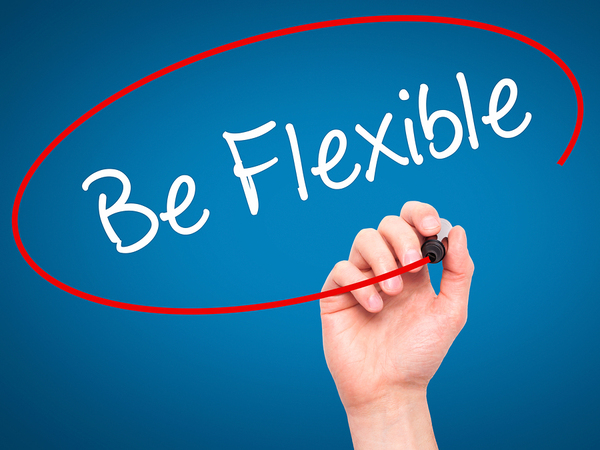 SDS enables storage administrators to essentially mix and match hardware and media to achieve cost and performance objectives. Inexpensive commodity hard drives can coexist in the same storage pool with speedy but more costly SSD (solid state drive) arrays. The SDS software can be programmed with policies that direct how it allocates each type of storage to fit the requirements of the workload being run.
Data centers with storage infrastructures based on traditional SAN and NAS solutions are often locked into a three to five-year hardware refresh cycle. Not only does that keep them repurchasing their vendor's products, it also makes it very difficult to take advantage of technological advances developed by other manufacturers. With SDS, however, difficult and costly upgrades to vendor-exclusive hardware are not necessary because the functionality of the storage system resides almost exclusively in the software. Changes can be quickly and inexpensively accomplished by programming rather than by purchasing new hardware.
One of the best features of SDS is that it is designed to have "self healing" properties. Built to accommodate use of relatively failure-prone commodity storage devices, SDS systems have an inherent ability to automatically redistribute the workload across the storage system when individual units are subtracted from or added to the storage pool. Because of this, SDS systems can meet or even exceed the reliability standards established by traditional SAN and NAS implementations. In addition, the useful lives of currently installed legacy devices can be extended since the self-healing properties of SDS make it possible to keep such units in service, if desired, until they actually fail.
The result is that SDS provides IT managers with levels of flexibility and agility that cannot be matched by traditional storage solutions.
The SDS Storage Management Advantage
Perhaps the greatest advantage of the SDS model is that it allows management of a company's entire storage infrastructure from a single point of control. In a software defined environment, the types, configurations, and even geographical locations of storage units is immaterial as far as the storage management task is concerned. SDS software treats all the resources it manages as a single pool of storage, allowing sophisticated functionality such as data deduplication, replication, snapshotting, backups, and disaster recovery to be applied system-wide rather than box by box.
Not only does this make the management task less complex, it also reduces the demands placed on IT staff. In the past, many SAS and NAS vendors employed proprietary protocols and management tools. With SDS the idiosyncrasies of individual storage components are managed by software and hidden from users. There is no need to explicitly manage each device or subsystem, reducing the level of staff time and expertise required to service the storage infrastructure.
One Potential SDS Disadvantage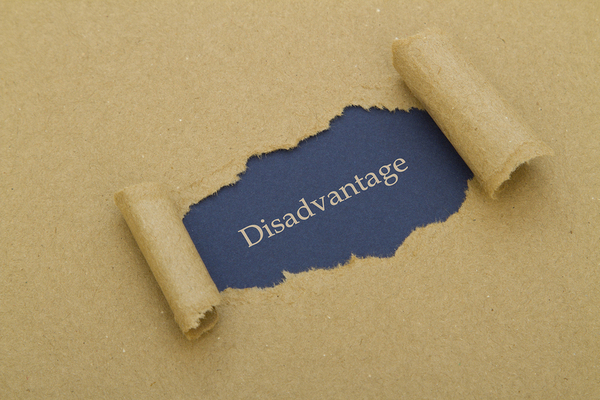 Certainly the ability of SDS to use COTS x86 hardware instead of expensive dedicated storage appliances can deliver great reductions in capital expenditures and management complexity. But there is a caveat. Tuning an assemblage of heterogeneous servers and storage devices for maximum efficiency is a non-trivial engineering task. For that reason, most major SDS providers offer products in which hardware and software are bundled together in a single integrated package.
Since the hardware in these products is usually x86-based, they can be much less expensive than proprietary storage appliances, while still offering customers a high level of support. In the TechBeacon article cited above, Scott Sinclair, a senior analyst with the Enterprise Strategy Group, notes that such integrated systems are probably the appropriate choice for most organizations. "That's likely to be the deployment model for some time," he says.
The Time For SDS Is Now
Although SDS is still in its adolescent phase of technological maturity, it's clear that the future of storage, and of the data center as a whole, will be software defined. With the budgetary pressures already being felt by IT organizations as the demands placed on them for increased storage capacity and performance continue to soar, now is the time to begin moving toward incorporating SDS into your storage infrastructure.
If you're ready to explore how SDS can work for you, we can help. A good place to start is by watching our Talon FAST video.