7 Things You've Got to Know About Business File Sharing
by Michael Fiorenza on October 21, 2016
There are two ways to handle business file sharing: don't handle it, while your users usher in a dangerous concoction of Shadow IT solutions, or select a file sharing solution with enterprise class features and security. The fact is, sharing, communicating, and collaborating isn't optional. Whether your workers have to pool resources for an ongoing project or manage teams in remote branch offices, or work together with mobile workers and freelancers, file sharing is essential today. The most reliable, convenient, and secure way to do so is via the cloud. Here's what you need to know about business file sharing.
1. Consumer-Grade Cloud File Sharing Tools are Not Adequate Substitutes for Business File Sharing Solutions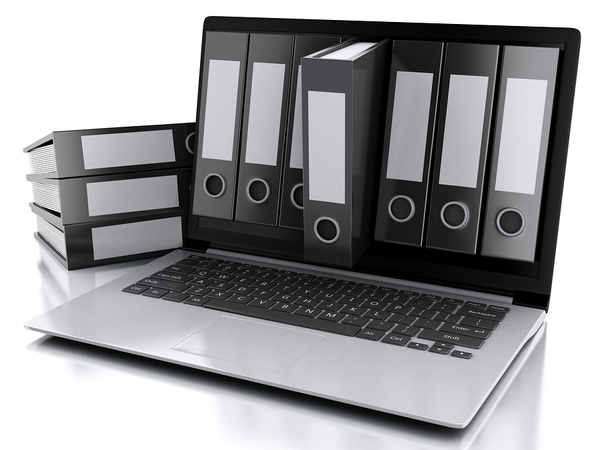 The tools designed for consumer use are inadequate for the enterprise.
Many businesses fail to invest in a separate software solution for file sharing, having employees turn instead to consumer-class, cloud-based file sharing tools, like Dropbox, Box, or Google Docs. Unfortunately, these solutions are not secure (you may not even know where your files are stored or when those consumer clouds get hacked), and these solutions are usually out of compliance with regulations governing the storage and sharing of sensitive data like consumer PII. Furthermore, there is no auditable trail if litigation arises, and no way to hold employees accountable for their part of the assignment.
2. The Right Tool Offers Access Levels for the Data
Another failure with these consumer class solutions is a lack of means for setting user access to data. Generally, you can either share or not share. In some cases, you can assign editing privileges (or not), but that's about it. Enterprises need more. With a business file sharing solution designed for the enterprise, you can consolidate your data and allow access to it and editing or sharing privileges based on the person's position within the company. Plus, there is a trail. You can always go back later and determine who accessed the file, what changes they made, when, etc. Employees can be held accountable for the work they've done on any particular file or document.
3. The Right Tool Solves Your Document Version Control Problems
Which brings us to a related issue that's easily solved with the right business file sharing tool, and that is document version control. If your business is plagued by multiple disparate versions of the same files, documents, and spreadsheets, you can easily eliminate this problem by establishing a centralized data store and managing file access and changes via business file sharing. There's no more chasing down the latest of most accurate version of a file, and no more wondering who has access to documents that contain sensitive information.
4. Consolidating Business Data Saves Money on Data Storage
A consolidated approach to data access and management also saves the enterprise significant costs when it comes to data storage. No longer do they have to pay to maintain expensive data stores at all of the branch office locations. Furthermore, all of the costs of backing up, upgrading, and servicing that equipment is gone, along with the cost of maintaining a separate IT team for each location. Data storage, backups, and IT infrastructure can all be handled in-house, for much less expense. This greatly simplifies the complexity of the IT infrastructure, which is crucial in an era in which IT architecture is becoming more complicated and difficult to maintain almost daily.
5. Business File Sharing Enables Mobile Access
One of the issues that makes modern IT architectures so complex is enabling all of the various mobile devices in play on enterprise networks. In addition to an array of desktop operating systems, enterprises have to enable access for iPhones, iPads, and MacBooks, as well as all of the assorted Android operating systems, plus a few others, like Windows and Blackberry. Each Android device manufacturer has a completely unique operating system, meaning your IT department could conquer compatibility with Samsung and Nokia, and still not be compatible with LG and Motorola.
Even within Windows devices, there are at least four different operating systems that must be accommodated: Windows 7, Windows 8, 8.1. and Windows 10. With the right business file sharing solution, your IT department doesn't have to worry about this anymore. All of your desktop and mobile users obtain access through your cloud environment, solving the complexity of having to support the multitude of smartphones, tablets, laptops, and other devices and operating systems that make up today's mobile ecosystems.
6. Business File Sharing Fosters Strong Communication & Collaboration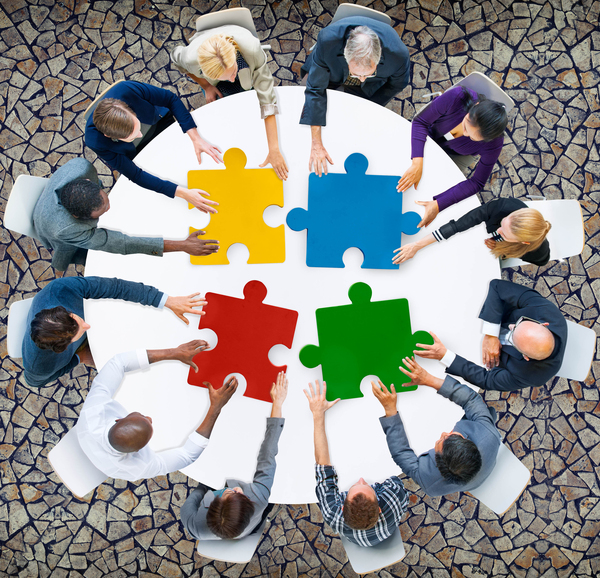 When everyone across the organization has the right tools, it's much easier to communicate and collaborate for more successful projects that are completed on time and within budget.
Once users have the right tools in place, communication and collaboration becomes much stronger across the organization. There's no more, "I'll email you a copy," only to forget and drop the ball. All employees have access to the data they need to do their jobs at all times. The company can prove they're in compliance with all data privacy and security regulations, and IT is immediately aware if anything threatens the company's data.
Backups are comprehensive; there's no fear that a critical file or document wasn't included in the last backup. Plus, everyone knows which version of the document to work on and can immediately tell if someone else is working on the document or making changes to it. Managers can tell who's working on what, what the status of the project is, and whether or not it's on track to meet the deadline. This not only improves communication, it also revolutionizes project management and collaborative efforts across the organization.
7. The Cloud Isn't Necessarily 'Out There' Somewhere
When discussing cloud-based business file sharing solutions, it's easy to think of the cloud being 'out there somewhere' -- out of reach and outside the company's direct ownership. That doesn't have to be the case. Enterprises can build a cloud solution on premises, keeping all data onsite and within their control, while still enabling accessed based on the user level from virtually any device. Your company doesn't have to choose between the convenience of the cloud and the security of onsite data storage to leverage enterprise class business file sharing.
Learn more about how a powerful enterprise grade business file sharing solution works when you view the Talon FAST™ video.