Consulting Firm Achieves Worldwide Success Using Azure & Talon Cloud File Sharing Services
by Shirish Phatak on September 8, 2016
Atlas Industries is a consulting service in the UK, with offices around the UK, Australia, and the Middle East, plus an operations center in Saigon, Vietnam. Atlas specializes in providing project documentation and BIM (Building Information Modeling) consulting services to architects, engineers, and construction professionals. Atlas Industries has built a team of senior architects and engineers with training and experience on all of the major CAD and BIM platforms, including AutoDesk, Revit, Graphisoft, ArchiCad, Bentley, Tekla, and specialty products like Codebook, HsbCAD, Sefaria, and more. Their goal is to employ more than 500 workers by the year 2018.
Atlas Industries' Challenge & How They Found a Solution


Atlas Industries' customers depend on them for rapid response, but the large BIM and other files they shared, combined with an undependable global network, made it difficult to keep productivity levels where they needed to be.
With their worldwide operations, Atlas needed a cloud file sharing solution that would allow their growing workforce to achieve seamless and fast file access 24 hours a day, 7 days per week, 365 days per year. One of their greatest challenges is the frequent breakdown of the AAG broadband submarine cable that connects Southeast Asia to the western coast of the United States. It can take as long as 3-4 weeks to repair the connection, during which time network speeds are abysmal. The time it takes to access files and save files was unacceptable. Atlas needed an affordable way to mitigate those downtimes and improve productivity levels during outages, while also making sure that user experience was excellent. That's how they found Talon's cloud file sharing products, according to Atlas' Industries System Integration Manager Simon Richards.
Why Atlas Industries Settled on Talon FAST™ Cloud File Sharing
Atlas also needed a solution that was flexible and scalable. According to Richards, "We needed a product that could provide quick access to large CAD files and the like. We took a look at a number of other systems, but in order to work collaboratively with our clients, we would have had to purchase and ship expensive hardware to several locations all around the world. Talon's FAST™ is a software based solution and this made more sense to Atlas Industries and our clients."
Atlas invited the executives from Talon to conduct a test using the FAST™ solution. Just as Talon completed their initial installation, the AGG network that had been causing them problems once again went down. Usually, this led to painfully slow work -- about 30 percent below the benchmark -- between the Saigon office and their clients, meaning a tremendous loss in productivity. But once Talon's solution was in place, Richards noticed an impressive increase in speed and productivity of the network. According to him, "Talon had us running at 90% during the network outage, and obviously that was a great success in what had been a disruption for us up until that time."
Talon Fits Into Atlas Industries Move to the Cloud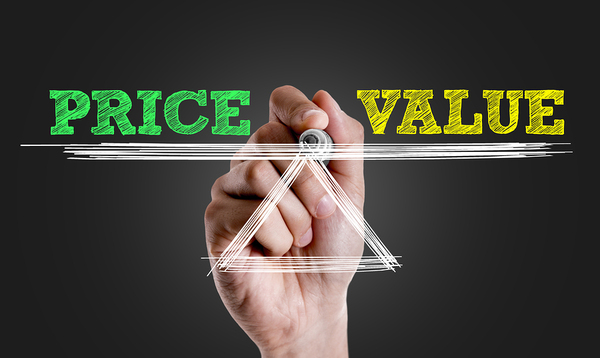 Talon's solution didn't force Atlas to choose between getting a great price and getting excellent value for the money.
Atlas quickly moved to install Talon's Transparent Integration FAST™ product into several of their clients in the UK, and have additional installations planned for clients in Australia and Hong Kong. The FAST™ cloud file sharing solution is one part of an overall strategy for migrating large parts of the business' storage into the cloud. FAST™ is also part of their disaster recovery strategy. According to Richards, "There were several benefits worth noting in bringing Talon's FAST™ in house. First, FAST™ provided Atlas Industries with a sense of reliability it could not enjoy prior to its installation."
Cloud file sharing via Talon's solution made sure that everyone was, quite literally, looking at the same page. Richards notes, "With the revisions we often make to drawings, and BIM data, it is important that all parties involved can see and provide feedback on work in real time. We've seen a reduction in having to go back and recheck the drawings and BIM data to see if revisions are the same with both parties. There is real, valuable time savings in having the confidence that the revisions made in one location are also seen on the other end."
Atlas Industries also appreciates that Talon's cloud file sharing solution runs on your usual Windows Server. Richards said, "It was simply more manageable and more cost effective than other comparable solutions. Talon was much less expensive to implement than a hardware-based solution, installation was easy and the cost carry over to our clients is minimal." In the very near future, Atlas Industries' clients will be able to install the Talon cloud file sharing solution for themselves to share files and collaborate with Atlas seamlessly, affordably, and efficiently.
Atlas was also impressed with Talon's level of service during the installation and testing phases. Richards said, "I felt at home with Talon. The team was a better fit for us compared to some of the other solution providers we spoke with during the fact finding process. We have a great working relationship. FAST™ is now at the core of Atlas Industries' infrastructure. We feel it is an exceedingly good solution and helps keep our staff working optimally." According to Richards, many of Talon's customers were already aware of Talon and are preparing to use it for their own data center operations and remote workers and job sites.
The Benefits of Choosing Talon Storage
Atlas Industries is already reaping benefits from choosing the Talon cloud file sharing service. It has improved their uptime, increased productivity at the Saigon office, and improved their level of customer service, even when working with a less than reliable global WAN infrastructure. The acquisition costs for Talon's product was considerably less than similar solutions, without forcing Atlas Industries to compromise in terms of performance. Talon has also benefitted Atlas by providing excellent customer service, and according to Richards, "a great working relationship."
Richards credits Talon for allowing Atlas Industries to scale up their customer base across the industries of architecture, engineering, and construction.
Does the Talon FAST™ cloud file sharing solution sound right for you? Find out more about how it works when you view the Talon FAST™ video.