How SDS Is Disrupting The Traditional Storage Industry
by Jaap van Duijvenbode on April 11, 2017
Disrupt: to prevent something, esp. a system, process, or event, from continuing as usual or as expected
-Cambridge Dictionary
In these times when the amount of digital information being generated is growing at exponential rates, the approach taken by many companies to providing for their data storage needs can aptly be described as no longer "continuing as usual or expected."
Revenues for the Storage Area Network (SAN) and Network Attached Storage (NAS) systems that have traditionally dominated the storage market are in decline. According to IDC, between 2015 and 2016 the worldwide factory revenue for enterprise storage systems declined 3.2% year over year. And Gartner expects by 2020 more than $1 trillion in spending will be directly or indirectly shifted from traditional IT solutions to the cloud.
In other words, traditional solutions that have been the mainstay of the storage industry for decades are in the process of being disrupted. And the main disrupter is a fairly new approach called Software-Defined Storage, or SDS.
Why The Traditional Storage Model No Longer Works
With the explosion of big data, Internet of Things (IoT), and web-based customer transaction applications, the model that has long defined enterprise data storage can no longer keep up with the demands being placed on it.
Corporate storage solutions have traditionally been hardware-focused, employing dedicated storage arrays configured as SAN or NAS. These proprietary devices are normally implemented with specially designed ASICs (application-specific integrated circuits), and are managed by equally proprietary software keyed to that specific hardware. This results in storage solutions that are not only expensive (the cost of developing a single ASIC can reach $10 million or more), but which also fall short in terms of flexibility and agility.
Because of the proprietary nature of these products, customers have often found themselves locked into specific vendors, with limited ability to customize their storage solutions to best meet the needs of their particular workloads. In addition, refresh cycles for replacing, upgrading, or expanding the capacity of their storage subsystems could extend to weeks or months. The effect of this relative rigidity is that enterprises become more and more limited in their capacity to keep up with rapidly changing business conditions. For many, this inability to quickly respond to problems, or to take full advantage of new opportunities as they arise, places those organizations at a distinct disadvantage relative to their competition.
The greatest factor driving the ongoing reassessment of the traditional approach to storing data is cost. As the demand for storage continues to rise at unprecedented rates, many companies have found that the time-honored response of simply buying more and more storage arrays has become cost-prohibitive. On that basis alone it's clear that the traditional storage model is unsustainable. The need for a different approach to enterprise storage has become acute. And SDS is now stepping into that role.
The SDS Model
According to Andy Rachleff, President and CEO of Wealthfront, "Business models, not products, are disruptive." That's especially true with respect to SDS.
The term Software-Defined Storage is being applied to many different products, some of them software-only, some of them software/hardware bundles. No specific SDS-labeled product has yet become dominant in the industry. So, it's not SDS products as such that are disrupting the storage marketplace – it's the SDS paradigm.
The Storage Networking Industry Association (SNIA) defines SDS as "virtualized storage with a service management interface." The foundation of the SDS model is the virtualization of storage so that users access and control it through a uniform software interface, without regard to the nature, configuration, or even the geographical locations of the underlying storage devices. The intelligence of the system is lifted out of hardware and into the software layer, which manages the entire storage infrastructure as a single entity.
Because users access and manage storage through a standardized "single pane of glass" software portal, they never have to deal with the configuration complexities and proprietary interface protocols of individual storage units or subsystems. In effect, SDS allows different types of storage devices to coexist as a single cloud-based (public or private) pool of storage. Inexpensive commodity hard disk drives (HDDs) can serve alongside premium all-flash SSD (solid state drive) arrays, or in conjunction with HDD/SSD hybrid configurations. The SDS software uses policy-based directives to programmatically manage the allocation of the appropriate devices and media as needed for specific workloads.
How SDS Addresses the Limitations of the Traditional Storage Model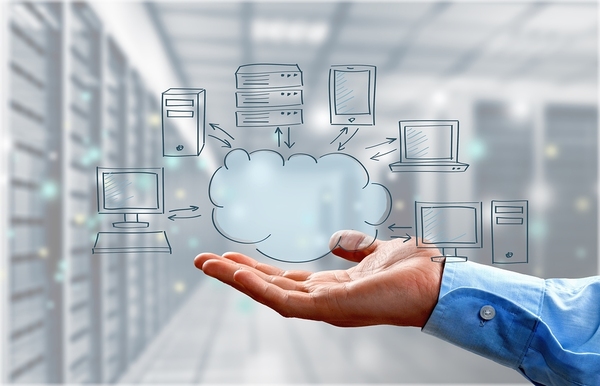 The SDS model provides the answers storage administrators need in order to effectively address the issues that have become such points of pain for traditional storage solutions. Let's take a brief look at the most prominent of these.
1. Lower Costs
Traditional hardware-centric storage solutions require substantial investments of capital (CapEx) funds to procure, house, operate, cool, maintain, support, and upgrade an installed base of equipment. For small and medium-sized businesses (SMBs), and many larger enterprises as well, this is often a major obstacle to their ability to keep up with ever-growing demands for storage capacity.
SDS substantially cuts storage costs by enabling a switchover from CapEx to OpEx spending. Rather than purchasing storage hardware and software through up-front capital expenditures, SDS allows companies to purchase software services on a monthly fee basis – in effect switching from CapEx to OpEx. This is commonly called the Storage-as-a-Service (STaaS) model.
Even when a customer decides to keep their own on-premises storage infrastructure, or to maintain portions both on-premises and in the cloud (a "hybrid" approach), SDS can provide significant savings by allowing the use of inexpensive COTS (commercial, off-the-shelf) x86 servers and commodity HDDs in place of dedicated and costly proprietary storage appliances.
2. Greater Flexibility
Because the intelligence of SDS implementations resides in software rather than hardware, the functionality of the system is not limited by the unique characteristics of individual storage units. Under the policy-based guidance of the SDS software, all types of storage arrays and subsystems, from the simplest to the most sophisticated, can be employed in ways that take the best advantage of the capabilities of each type of device. This gives storage administrators the flexibility to mix and match devices and media (such as HDDs and SSDs) in ways that maximize their effectiveness in meeting the requirements of specific workloads.
3. Enhanced Agility
"Agility" is all about the rapidity with which an enterprise adjusts to changes in technology or in its business environment.
Traditionally, making substantial changes to an organization's storage infrastructure often took weeks or months because of time required to fund, purchase, install, and configure new hardware. But when the storage component of SDS is implemented by a top-notch STaaS provider, whether on-premises or in the public cloud, customers have the flexibility to quickly and elastically scale the amount of storage they use without the necessity of purchasing hardware at all. Additional capacity, plus enhanced functionality when advances in storage technology become available, can be added through software in a matter of minutes rather than days or weeks, providing companies with the agility to respond in near real time to changes in business conditions.
4. Better Resource Utilization
The traditional storage model requires overprovisioning. That is, data centers must keep unused additional storage units on hand in order to be prepared for any unforeseen spikes or surges in demand. For example, if a page on a company web site suddenly goes viral, having customers suffer through long response-time delays for several weeks while the additional storage hardware required to handle the load is ordered, installed, and brought up to speed is simply not an option.
To prevent such scenarios from occurring, a prudent storage administrator will make sure that spare capacity is instantly available when needed. The result is that in normal operations a significant proportion of the data center's available storage capacity will remain unused.
With the SDS/STaaS model, however, there is normally no need to purchase and maintain unused capacity. Although customers are only charged for the amount of storage and services they actually use, a good STaaS provider will ensure that adequate reserve capacity is available to be allocated as needed.
5. Simplified Storage Management
By its very nature, SDS reduces the complexity of the storage management task. Because a company's entire storage infrastructure can be centrally controlled through a single, unified software interface, IT employees are no longer required to spend time configuring and managing individual storage units. Not only does this reduce the level of storage expertise required of IT staff members, it also frees them to focus on activities that make a more direct contribution to the company's business objectives.
In addition, because all the intelligence of the storage system is embedded in software that controls the entire infrastructure at a granular level, enterprise-level storage features such as replication, inline data deduplication and compression, snapshots, encryption, and best-of-breed backup and disaster recovery functionality can be implemented once and applied system wide.
SDS is the Acknowledged Successor to Traditional Storage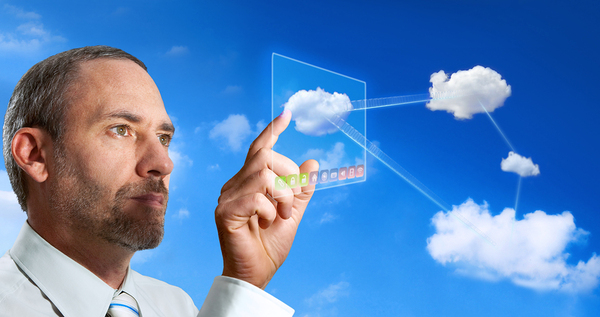 According to industry professionals, SDS has passed a tipping point with respect to traditional storage. That's the opinion of Lee Caswell, VP of Products, Storage and Availability at VMware, who says that "2016 was the year SDS caught up with traditional storage on several fronts." And for Kate Davis, Manager of Product Marketing at HPE, 2017 will be marked as the year SDS reached maturity as a technology whose "adoption is fully accepted."
According to a report published by StorageNewsletter.com, the global SDS market is expected to grow at a CAGR of 31.62 percent between 2016 and 2020, reaching $7 billion by the latter year. The report goes on to note that, "Software-defined technology is poised to disrupt the traditional enterprise IT infrastructure model. Companies are under immense pressure to replace legacy IT infrastructure with innovative models that can cut costs."
Giants such as Facebook, Google, and Amazon have already fully committed to the SDS paradigm in their own data centers, and early adopters in other enterprises are following suit.
It's clear that the SDS disruption of traditional storage is well under way, and all signs point to the revolution continuing to gain momentum. The storage torch is being passed to SDS, and there will be no turning back. Learn more on this topic, watch the Talon FAST™ video.