How to Keep Your Business File Sharing Activities Out of the Hands of Shadow IT
by Andrew Mullen on July 26, 2016
No one has much work to do to convince IT managers of the dangers inherent in Shadow IT. The compliance issues alone are enough to give them nightmares, but add in the potential damage to internal systems -- not to mention the reputation of the staff if sensitive data gets leaked -- and it's enough to send them into a full panic attack. But knowing there is a problem is just half the battle (so they say). The other half is actually getting folks to use your alternate solutions.
One such battleground is in the realm of business file sharing. This tool is desperately needed, and there is no viable alternative. Email just won't work, and there is no other way to manage document versions when multiple users, scattered across many miles, must collaborate on and share the same files. But you can tackle Shadow IT if you first provide a viable alternative and then back up using it with sound company policy.
Find Out How Prevalent the Shadow IT Operations Are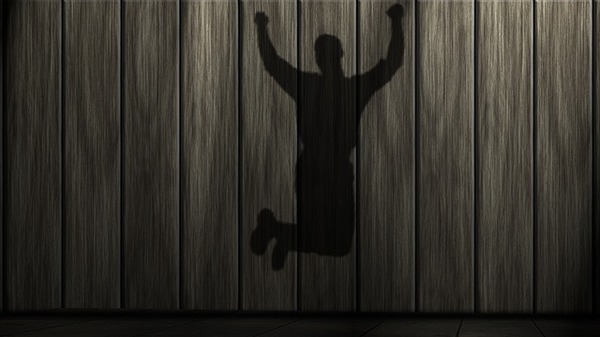 Are Shadow IT apps taunting you in your dreams every night? It's time to get a handle on Shadow IT, but you can't do that until you find out what users are using the shadow IT for and then providing alternative solutions that are just as easy.
The first step is to determine what apps your users are flocking to, and then be sure that you have a safer alternative in-house. Never ask workers to give up apps that they use for essential daily operations without providing a solid replacement with an equal or greater user experience. You'll probably find that the most commonly sought-after Shadow IT apps are those with easy and powerful communications tools (social media); those that make it wildly simple to store, collaborate on, and provide shared access to data (business file sharing), and probably a few apps for things like webinar services, event creation, and developing podcasts.
Determine Which Shadow IT Apps are High, Medium, & Low Risk


Relax! Not all of the Shadow IT apps used pose a great risk. Only a low percentage present a real danger, and most of those can easily be blocked by IT.
When you conduct the analysis via network monitoring, you'll probably breathe a sigh of relief. Your findings will show that not all the apps users have adopted are high risk. You'll likely find that about 15 percent are low risk, about 80 percent are medium risk, and less than five percent are high risk. That's good, right? Well, it still means that there are about 56 highly dangerous apps running in the average enterprise at any given time. No, that's not too good. But at least you know where to start.
Provide Alternatives for All Shadow IT Apps & Services You Ban
Being the bad guy who barges into offices, demanding that users give up the apps they depend on to do their jobs is not going to win the battle here. Remember, they went to Shadow IT for a reason, and the reason was most likely that the IT department wasn't giving them what they needed. So, first address the gaps in the apps you offer with safe third-party apps you can gladly allow. Then tackle the most dangerous apps head on, steering users in the directions of your safe, approved alternatives. For example, are they using Dropbox or Evernote for business file sharing? Offer them a secure (and even easier) alternative by centralizing data storage in the safe, secure Azure cloud and powering user access via a solution like Talon Storage's FAST.
Once you've addressed their needs, then it's okay to begin banning (and even blocking) the unsafe Shadow IT apps. To find out what a solid business file sharing solution looks like, enjoy our Talon FAST video.