Kickoff! The History Behind Cloud File Sharing and Other High-Tech Solutions on the Gridiron
by Jaap van Duijvenbode on March 28, 2016
As Super Bowl 50 goes down into the history books (along with the phenomenal career of Denver quarterback Peyton Manning), and all 32 teams head into spring practice to prepare for another run at it in 2016, let's take a look at how technology has played a starring role in one of the free world's most popular sports.
Football Was an Early Broadcast Success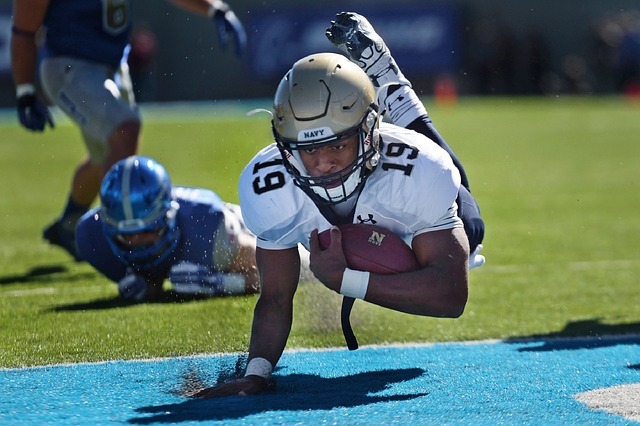 A new technology developed for soccer could one day be used in American football to alert the official exactly when a player crosses the end zone with the ball. For now, fans and officials will just have to agree to disagree.
There aren't many TV shows still on today that were on in 1939, the year TV became mainstream. Mickey Mouse was around, and that's about it. Football wasn't the first sport to be televised -- baseball and boxing beat it to the punch (pun intended). The first football game aired was a college game, played in New York between Fordham University and Waynesburg College. This was the beginning of a long and storied relationship between the tube and American football. The telestrator, which is the technology that allows analysts to make drawings that appear on the screens of viewers made its first appearance during the Super Bowl XVI in 1982 between the San Francisco 49ers (with a very young Joe Montana) and the Cincinnati Bengals.
The Skycam joined the broadcast party in 1984, and instant replay followed shortly after in 1986, though that would be banned from 1991 until 1999. Instant replay just may be the most hotly contested technology on the gridiron, with some insisting that the game can't be called fairly without it, and others vocalizing their opposition to depending on anything other than the referees' naked eyeballs to make the calls.
In 1998, one of the most remarkable additions to televised football first appeared: virtual first downs. Today's renderings are so realistic that it almost looks as if the turf is painted between each play. In 2015, pylon cameras began to be added, giving viewers at home (as well as officials making calls) a never-before-available view of players crossing the end zone. However, due to increased concerns in recent years over player safety, it's not clear whether the pylon cameras will be accepted in all NFL stadiums, or if they will even be allowed to be used by networks like ESPN and CBS over the long term.
Football Communications Technologies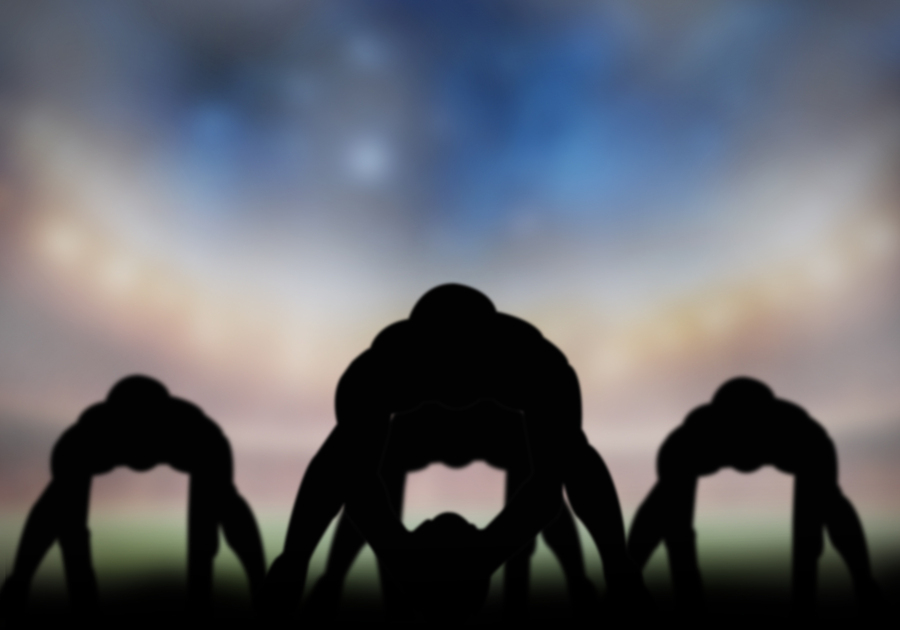 Gradually, technologies that improve communications among coaches, players, and officials, are improving. Now, tablet computers are in use on the sidelines during NFL games. With the addition of RIDF chips, how long will it be before coaches have helmet-to-helmet communications with players, much as NASCAR crew chiefs do with drivers?
Technology has also made a significant impact on how coaches communicate with one another on the sidelines, how coaches and trainers on the sidelines communicate with players on the field, and how officials communicate with one another during the games. In 1994, on-field communications were first approved, and RFID chips were put on the players during games beginning in 2015. The chips are placed in the shoulder pads of all NFL players, and are used to track the speed, distance traveled, and direction traveled, and the information is not just available to coaches and the NFL, it's also made available to viewers at home.
In 2013, a partnership between Microsoft and the NFL allowed interactive statistics to be delivered to electronic devices instantly, further engaging the viewers in the on-field action. In 2014, the NFL began allowing Microsoft Surface tablets to be used on the sidelines.
Obviously, technology has also played a huge part in football in the realms of safety, training, and improving the mental aspect of game play. What impacts will technology have on football, and indeed all of sports, in the future? We'll have to wait and see. But you can learn what the Azure cloud can offer now when you view this demo video/.