Partnerships & Compatibility: The Gold Standards of the Age of Cloud Collaboration & Mobile Technologies
by Jaap van Duijvenbode on February 26, 2016
In the beginning, businesses built business systems. These systems were designed to serve the needs of the business and to make IT's job easy. Systems chugged along, collecting consumer information, gathering business intelligence, and doing the daily accounting things. User experience was not even on anyone's radar.
Then came the Internet and consumer mobile devices. Users used these things, and the things were easy, practical, intuitive and fun. Users realized that they were a critical part of the whole business systems thing, and began to bring their own devices to work, and even to demand the same easy, breezy experience on their work systems that they got on their consumer-grade devices and applications. Along came Shadow IT, which is largely driven by workers who demand the same high-quality experience from their work systems as they get from the systems they use to shop and play.
A New Playing Field with Brand New Challenges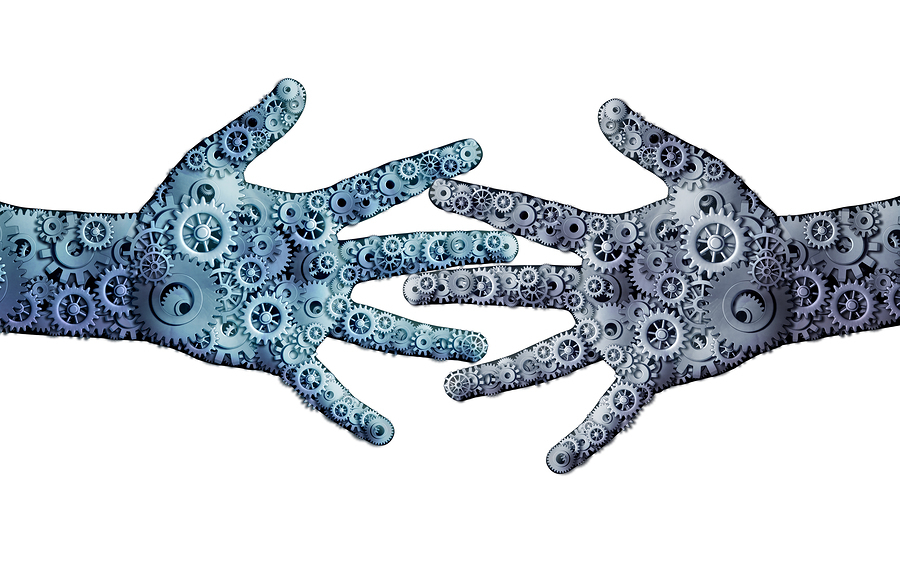 Is Shadow IT plaguing your systems? Consider a partnership with the companies that make the products your users insist on using. Then you can overcome security and compatibility issues together.
Now companies are faced with a conundrum: in order to combat the compatibility and security issues of BYOD and Shadow IT, they have to deliver the same quality user experience that workers can get from their personal devices. But that's not all. At the same time, there is a growing demand in the business world for corporate systems to be agile. Companies have to be able to respond quickly to emerging technologies and consumer trends, or be left behind by competitors that can. System design is no longer all about serving the business and making things easy for IT. It's now just as much, or perhaps more, about delivering what customers, vendors, and users want.
The workday is no longer confined to the 8-5 shift workers put in at their desks. It now bleeds into their "off" time, as they answer emails, interact with customers, and collaborate with coworkers at all hours and from virtually anywhere. Third-party vendors need access to systems, even if the vendor is a world away and operating in an entirely different time zone. Business systems have to be compatible with the full spectrum of devices, browsers, operating systems, and applications in order to enable this kind of 24-7 access. Add in a mix of cloud-based services and applications, and the IT environment gets complicated fast.
For most businesses, rebuilding internal infrastructure to accommodate this new enterprise without borders is cost and time prohibitive. No business can afford to build all new systems to enable compatibility and an improved user experience while continuing to maintain existing legacy systems and infrastructure. The result is often a piecemeal system that tries to tack the new onto the old, resulting in a deteriorated performance, security gaps, and compatibility problems.
Overcoming Compatibility and Other Obstacles Through Smart Partnerships

Partnerships give you access to double the resources and data, which means that the end result is usually greater than the sum of its parts.
But there is another solution. Businesses can begin to forge partnerships that enable their systems to work together and deliver the high-quality UX, ease of compatibility, and anytime, anywhere access that today's business climate demands. The partnership between Microsoft and Salesforce is one such example.
Once fierce competitors, these two software companies have come together to create systems that work together, allowing their user bases to leverage a powerful CRM with the business software that keeps their operations churning from day to day. The new arrangement allows for secure cloud collaboration, while more powerful insight into business intelligence, and more. Similar partnerships have been forged between Salesforce and Box, IBM and Apple, VMware and HP, and many others.
What strategic alliances make sense for you? How can you solve compatibility issues through forging partnerships instead of makeshift work-arounds that cost your systems in terms of efficiency and security? There is a partnership already ready for you to take advantage of. See how centralizing your data and applications in Microsoft Azure and powering file access and cloud collaboration via FAST™ can solve your user experience, compatibility, and security issues in this demo video.