The Comprehensive Guide to Business File Sharing
by Andrew Mullen on September 20, 2016
Sharing business files among coworkers and with partners and customers is actually quite easy. All you have to do is email it as an attachment or perhaps pop it over to them via social media. There are even public cloud services that allow for somewhat reliable business file sharing. But there are serious flaws with each of these solutions. Businesses need something radically better. Fortunately, there are tools that help you share files quickly, reliably, and securely, but not all file sharing tools are created equally. You'll need to learn to navigate the waters of file sharing solutions to determine which is the best fish in the sea. That's what this document helps you do.
There is actually a little confusion within the industry about what a business file sharing tool is and what it isn't. It isn't a storage solution, but it definitely requires a secure, reliable, high performance storage solution in order to work as it should. Ideally, these tools will work with any storage architecture the business opts to utilize. It should be lightweight, because you don't want this system gobbling up storage resources and compute power that should be focused toward handling other workloads. Here's everything you need to know about file sharing tools for the business.
Why Businesses Need a File Sharing Tool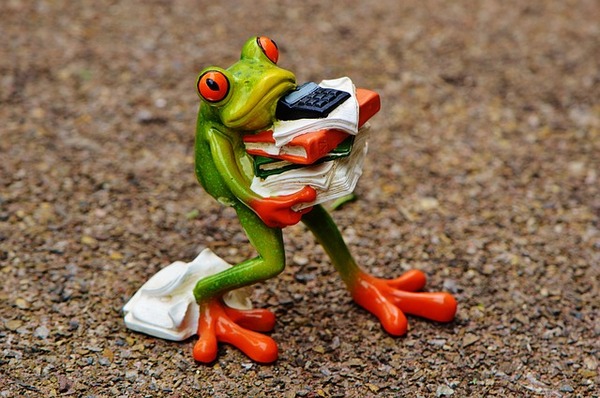 The right tool allows you to share any type of file or document, including music, video, and large PDF, CAD, BIM, or other unwieldy files. It shouldn't matter how large the file is, how sensitive the data inside is, or how far away the user is from the central data store.
Several years ago, when the digital revolution first kicked off, people were thrilled over the prospect of being able to share files, documents, and information with their branch offices, remote workers, partners, and customers strewn across the globe. Since most enterprises have dealt regularly with the "global economy" for many years now, few businesses of any size are exclusively localized. Most are scattered across multiple countries, or at least work with suppliers, customers, and other interests that are geographically separated. It's called the distributed enterprise.
This led to a lot of file sharing, but none of it worked very well. Documents got emailed to who knows whom by mistake. Other documents, like CAD and BIM files, were simply too large and unwieldy to email or otherwise digitally transmit with any degree of speed, performance, and reliability. As technology progressed, social media, chat, and other sharing means were also tried.
But nobody got too far into the foray of technology before a few things became apparent. Email, social media, chat, and other non-traditional means for sharing business files were not secure and were not reliable. Regulators stepped in as the sensitive information of consumers began falling into the wrong hands.
On a more practical level, document version management became a nightmare. One worker created a spreadsheet, shared it with her team, and before long it had split into several different documents, and nobody could tell which was the latest or the most accurate.
It became clear that businesses needed a better business file sharing solution. But how? The answers gradually began to unfold. What businesses needed was to once again centralize their data stores. No more separate storage solutions for the main office, the branch offices, etc. Once data stores were centralized, the file sharing tool could enable safe, secure, reliable remote access only to those authorized to see and work with the data.
In addition to solving file sharing issues, centralization also solved a lot of other problems within the enterprise. For example, the business saved money on IT departments and backup solutions for all the branch offices. Document version management woes disappeared. Plus, the company had a clear audit trail to follow, if needed, and since the data was consolidated and centralized, the business could make sure data was always stored within compliance regulations. That's what the right business file sharing solution can do.
How File Sharing Tools Aid in Communication and Collaboration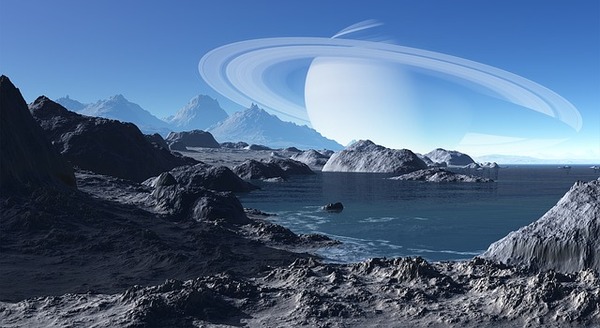 Your workers may stray far and wide, but you'll still be able to share, communicate, and collaborate with them as if they're in the next office. Disclaimer: it only works as long as your teams stay on planet earth.
The distributed enterprise faces another challenge that is also solved with the right file sharing solution, and that's the issues involved with communication and collaboration across geographic boundaries. As briefly mentioned before, once teams start sharing documents via email, many copies are quickly created and it becomes impossible to determine which is the latest or most accurate. Plus, there are some files that are too large and unwieldy to email, and others that contain sensitive information.
Email is not and was never created to be a secure communications tool. Not only is email relatively easy to hack, it's also way too easy to send the wrong email to the wrong person. Furthermore, since email is the primary way to distribute malware (some of which can be the chink in your IT security armor that results in a massive data breach), lots of emails that contain critical or sensitive information end up in spam or junk folders. Is that any way to treat that document you spent the better part of the last three months creating? We think not!
The right business file sharing tool allows any number of people to work together on documents and files, from the inception phase through the completed final product. It works much like any cloud-based application. Users are given permission to access particular files or documents. They log in, the system authorizes access, and they work on the document directly from the stored database. Since the file is kept within the confines of the data store, you don't have issues with unauthorized access, creating multiple copies of the file that are impossible to identify, or accidentally sending sensitive or regulated data somewhere it isn't supposed to go.
Also, because the files are managed smartly by the business file sharing system, it is possible for even large and widely distributed teams to work together on enormous files that won't email. For example, architects, builders, and their customers can share gigantic BIM files, even when the architect is working in Singapore, the builder in Stockholm, and the customer in San Francisco.
Security Concerns with Business File Sharing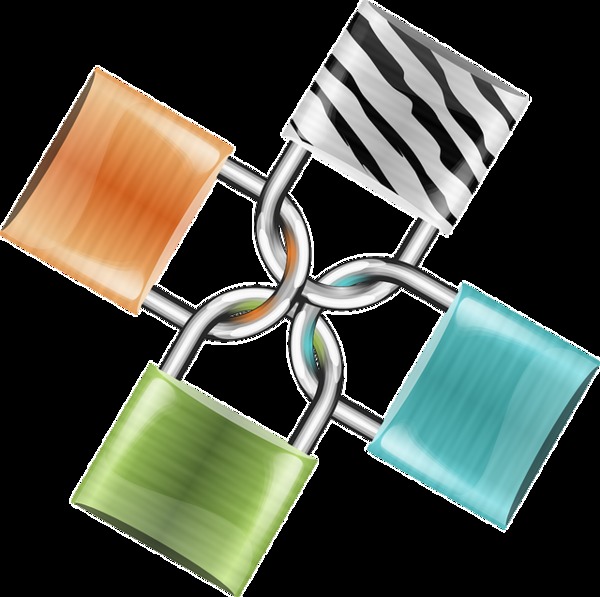 Security isn't just for the sake of being compliant. It's a matter of respecting the sensitive personal information of your valued customers and partners. A data breach doesn't just hurt your bottom line, it destroys the confidence others have in your organization and its attitudes and abilities.
Most enterprises are under a microscope by both the general public and government entities when it comes to data security. Frankly, people are tired of reading about how businesses mishandled the private, sensitive information of citizens and allowed it to get into the wrong hands. Identity theft is at an all-time high, with no signs of slowing. In fact, the market is so flooded with the personally identifiable information of private citizens that the value on the black market has plunged to just about $1 to $2 per record.
The European governments are taking the privacy of citizens' data even more seriously than those in the U.S. For example, some European countries have almost no businesses utilizing the cloud because the regulations about data leaving the country are so rigorous. Businesses opt for expensive on-premises data centers rather than risk the fines and penalties associated with storing data in a cloud outside national borders.
Security is at a premium, and business file sharing tools need to reflect this sensitivity, particularly since enterprises frequently use these tools across international borders.
What Features to Look for in a File Sharing Tool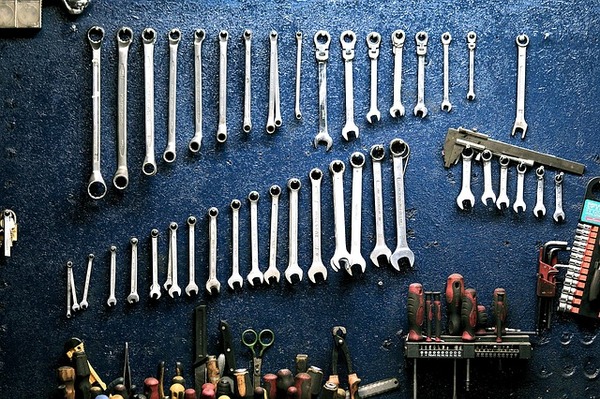 When choosing your tool, make sure it has the features you actually need. There are lots of bells and whistles that do nothing as far as empowering your organization to succeed. Look for enterprise class security, a tool that allows for easy mobility, and a tool that works with either your on premises storage solution or your cloud provider, such as Azure.
How can you select the tool that is right for your business? Here are a few questions to ask about any business file sharing tool you may be considering:
• Will it work with our data storage solutions? Talon's FAST™, for instance, can work with any private on-premises cloud, Microsoft Azure, and others. Find a solution that is compatible with your storage infrastructure.
• Does this solution have the mobile features we need? Some business file sharing solutions are only workable via larger screens and keyboard-mouse setups. Look for one that can work with your mobile devices, including all of the various versions of the Android operating system. Most people don't realize that each device manufacturer has a different version of the Android OS. Make sure your file sharing tool works across the Android smartphone and tablet platforms.
• Does this solution offer the performance we need? Many tools are slow, especially in areas where the Internet connection isn't so great, or when working with exceptionally large files and documents, like CAD or BIM. The Talon FAST™ solution caches files and documents as they are accessed locally so users receive an incredibly high-performance experience. In fact, even though the data might be stored many miles away, users get the same experience they would when working with onsite servers.
• Is this solution available in an SaaS model? This method of acquiring software comes with incredibly low costs, and allows you to shift these needs (which typically fall under IT expenses) from a capital expense to an operational expense. This makes it faster and easier to get the IT services and products you need without a lengthy and difficult approval process. The SaaS model also means you only buy what you need.
• Does the business file sharing tool offer enterprise level security? There are tons of free or low-cost products available out there, but most work in a public cloud setting. This simply does not provide the level of security demanded by today's enterprises, and almost certainly does not meet the level of security required by compliance regulations. Also, these public cloud tools do not allow you to create an audit trail, if needed. Document version management can quickly devolve into a nightmare in these environments, as well.
File Sharing with Remote Offices and Mobile Workers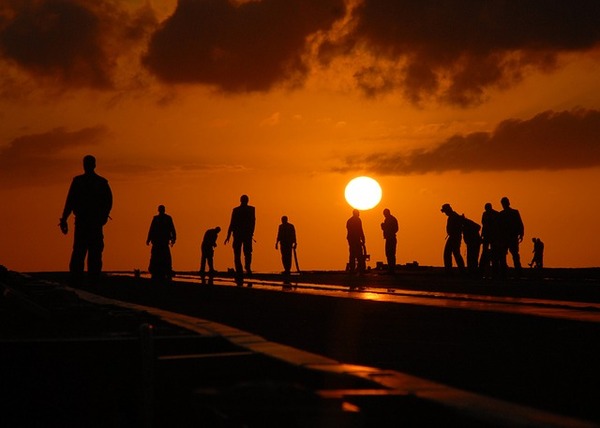 Not all remote teams are sitting at desks in offices. Is your business file sharing tool able to support your workforce on remote job sites?
Business file sharing makes it much easier to manage remote branch offices and a mobile workforce. Whether your business must support teams of freelancers and contractors or has branch offices in regions with poor connectivity and Internet access, the right file sharing tool can mean the difference in projects coming in on time and within budget or past the deadlines and over budget.
Talon's FAST™ software allows you to communicate and collaborate with branch offices, remote and mobile workers, while maintaining the project management protocols your business has put into place. You never have to worry about whether a critical document has been properly backed up or whether or not a worker will have a reliable Internet connection to pull up an important presentation at the client's office in Hong Kong. Talon's FAST™ is able to cover you and your workers in any of these situations, because it locally caches the files upon the first access so that it provides super high performance and availability thereafter. Plus, it's incredibly secure, so it satisfies all the needs of the business, the regulators, and your partners and customers.
To learn more about how Talon's FAST™ software can solve all of your business file sharing dilemmas, Talon FAST™ video now.