Why SDS Is Becoming More Attractive To CIOs
by Andrew Mullen on April 18, 2017
With the amount of information corporations handle on a daily basis growing at exponential rates, corporate CIOs are having to rethink their approach to data storage. As reported by CXO Today, a survey of 1,200 senior IT decision makers taken in mid-2016 reveals that a majority of companies have begun revising their storage strategy within the last 12 months.
Why CIOs Are Frustrated With Current Storage Solutions
In an environment where budgetary and staff resources are simply unable to keep up with exploding demands for data storage capacity, many CIOs have reached the conclusion that deficiencies in their current storage infrastructure don't just affect their data centers, but impact the entire organization. Fully 60 percent of survey respondents reported that the specter of ever-growing data storage costs was becoming a concern for the business as a whole.
The result is that CIOs are now actively seeking alternatives to the traditional approach to storage. And a growing majority of them are finding their answer in a technology that is quickly gaining momentum in the marketplace, Software-Defined Storage (SDS). This shift to SDS is driven both by the limitations of traditional storage in today's business environment, and by the potential of the software-defined paradigm to enable organizations to be more responsive, flexible, and innovative in achieving their objectives.
How SDS Solves The #1 Problem That Keeps CIOs Up At Night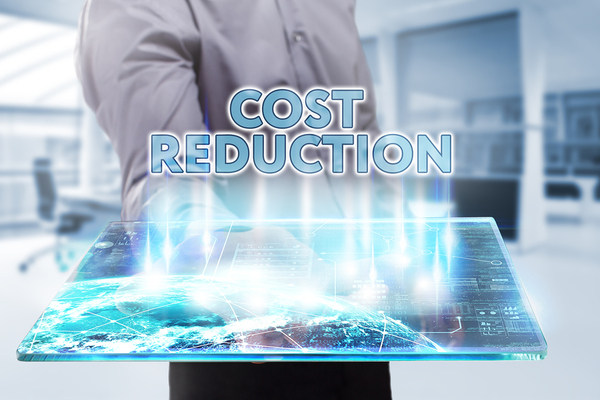 The most pressing issue CIOs face today is the ballooning expense of adapting their current infrastructure to meet the ever-increasing demand for more storage capacity. In the survey cited by CXO Today, 80 percent of respondents admitted to being frustrated with the costs of their current storage systems, and 92 percent worry about how they'll manage storage costs in the future as demands for increased capacity continue to grow.
Traditional solutions have normally consisted of dedicated storage appliances incorporating proprietary hardware and software. Not only do such devices require a substantial up-front investment of capital (CapEx) funds to initially acquire them, but as the organization's need for storage capacity grows and evolves, similar expenditures are required on a regular basis to house, expand, maintain, and upgrade the system.
With SDS all of these expenses are substantially reduced. Savings can be obtained by using inexpensive commodity hard disk arrays and generic x86 servers in place of far more costly custom designed storage devices. Or customers may choose to forego purchasing any hardware at all, and simply contract with a cloud-based Storage as a Service (STaaS) vendor to provide their storage needs for a monthly fee. Or, as is most common at this point, they may implement a hybrid solution in which they maintain some of their data in their own on-premises data centers while storing the remainder in the cloud. In any case, use of SDS allows CIOs to keep up with exploding demands for storage capacity at a significantly lower cost than with traditional storage.
SDS Can Help Turn IT From A Cost Center Into A Strategic Asset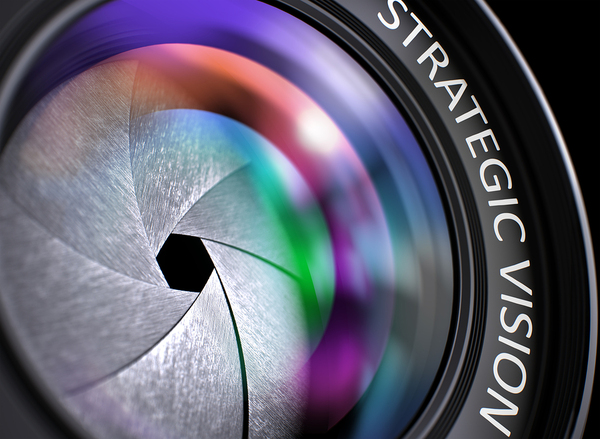 Many of today's CIOs are now thinking far beyond simply insuring that their corporate IT operations are running smoothly. In an environment in which technological advancements are daily occurrences and business conditions are constantly changing, forward-looking CIOs have begun to see IT as a potential driver of innovation for the corporation as a whole. Says Rahul Merchant, senior executive vice president and CIO at TIAA:
"As innovation in technology emerges almost daily, the speed in which we need to adapt accelerates along with it. A large part of my job is not only staying on top of these changes, both within and outside of my industry, but in thinking outside of the box about ways to leverage these innovations and new technologies in my organization."
Beyond simply performing the basics of keeping mission-critical applications running, many modern CIOs see the role of their IT organization as being an equal partner with other business units in helping the enterprise formulate and achieve its objectives as the business environment constantly evolves. A key element in fulfilling this role is instituting a data storage solution that can provide corporate decision makers, employees, and customers with near real-time access to relevant information derived analytically from the most current data available.
With traditional storage solutions, acquiring and installing the new storage units required for scaling to meet today's petabyte and beyond capacity requirements can be both inordinately expensive and forbiddingly time-consuming. But with SDS, CIOs gain the ability to quickly, elastically, and cost-effectively scale by adding (or subtracting) capacity through software. Moreover, SDS software can allocate in real-time the appropriate storage devices and media to match the requirements of specific workloads. High-performance applications can be serviced by blindingly fast but costly solid state flash arrays, while less performance-intensive applications are matched with slower but less expensive hard disk arrays.
Thus, SDS cost-effectively provides CIOs with levels of flexibility and agility that can only be achieved at great expense with traditional storage solutions.
The Shift To SDS Is Well Under Way
According to the 2016 survey published by CXO Today, 63 percent of respondents expected their organizations to begin implementing SDS within a year. And the pace of SDS adoption will only grow. Vincent Hsu, VP and CTO at IBM Storage expects SDS to become ubiquitous. He says, "Software-defined storage (SDS) will be able to run on premises and off premises, enabling a lower-cost way to create new data centers."
With the explosion in corporate data showing no signs of slowing down, the advantages of SDS over traditional storage solutions have become too compelling to ignore. And the evidence indicates that a majority of CIOs are already convinced of that fact, and are beginning to act on it. SDS is here to stay.
Click here to learn about the Talon FAST™ solution.